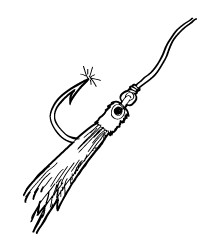 I've seen all manner of overtly commercial sites trying their luck with linkbait, only for it to flop. You see, linkbaiting your e-commerce store is a difficult thing to do and unless you have built your brand from the ground up to infiltrate integrate on social media sites, successful linkbait and the bounty of oneway goodies it affords may continue to be nothing more than a dream.
I suppose in one way it is our own fault for perpetuating this fallacy of marketing. Reading through the plethora of posts about linkbait makes this particular technique seem like some crazy next-generational solution to marketing any site. The reality is, however, very different. You've got to work incredibly hard to make linkbait on a commercial store work and be prepared to sustain your efforts even though many of your baits get no traction and go precisely nowhere.
There's little doubt in my mind that Digg et al have moderators and systems in place to identify commercially motivated linkbait, and even if they don't, the community itself definitely doesn't want to see our 'spam'. The good old days of pushing '10 Cooking Tips From Holywood's Hottest Celebs' to help promote some recipe book store are long gone.
Don't get me wrong: linkbait is here to stay, but we must progress. The broader SEO community may have only recently caught on and crowned linkbait as the white-hatted linkbuilding prince, but we're only getting started down the road of punchy titles, angles and hooks compared to our friends in the traditional mainstream media.
So if you are responsible for marketing an e-commerce store and want to try linkbait, be prepared to work harder than you have before to create unique, interesting, timely and resourceful content that real people actually care about and want to read.
Here at Setfire Media we specialise in building online stores. So as 'Head of Search' I've been in the trenches for long enough to hone the process of linkbaiting an e-commerce store and can say with surety that there are things you can do to help improve your success rate on social media sites – a checklist if you will.
Here are a few things I've learned that you can apply and hopefully find more success.