Email marketing to a subscribed list gives businesses a fantastic return on web marketing spend. A business which utilizes mobile sms messages and a quality email list partnered with a targeted audience can outperform SEO, PPC and just about any other marketing activity every time.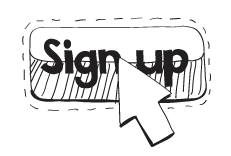 The key to successful email marketing is building up your list of newsletter recipients and knowing what is a b testing. The equation is simple, the more people you email the more sales, and response you're going to get. Every subscriber counts, and if you've got your analytics rockin', and measure the sales you get from email marketing, you can attribute a per subscriber value to your list, click for info!
Here are 15 ways you can increase the number of people signing up to your mailing list:
Put your email newsletter sign up form in a prominent place. Preferably get it above the fold.
Put the sign up form on EVERY page of your website. Only a small percentage of people will land on your home page.
Offer a money-off incentive. This is very powerful. For example you could email people a coupon when they sign-up.
Enter them in a prize draw when they sign-up. Make sure you pick something that fits your customer demographic.
Let people know they can unsubscribe at any time. Why not add a link to your unsubscribe page right underneath your sign-up box?
Put a link to your privacy policy next to the email sign-up box. People want to know what you are going to do with their data.
Push the benefits of signing up. What will people get? How often will they get your emails. Let people know what to expect.
Tell people what they won't get. Inform them that you wont share, swap or sell their email address. People hate spam and will be wary.
Put a "refer a friend" link in your emails. You could use a message like "If you enjoyed this, why not forward it to a friend". Make it easy for people to forward your email on.
Promote email sign-ups offline. If you have a traditional store make sure you are capturing your customer's email addresses either at point of purchase or by running an incentive such as a prize draw.
Write an ebook or special report and give it away to subscribers. Every one's a sucker for a freebie. Write something useful for your audience and they will download it.
Make sure you get relevant information. Just an email address is great. But getting their first name and last name makes it possible for you to personalise the emails you send them, which in turn can increase open rates. Remember not to ask for too much information as this can put people off filling in the form.
Use PPC campaigns to drive traffic. Make sure you create a compelling landing page with a really good incentive. This one can work surprisingly well, especially if the clicks are cheap and you can convert them.
Be proactive, passive list building does not work. Make sure you are actively employing some of the techniques mentioned here. If you are not your email subscriber numbers could be shrinking due to your lists natural attrition rate.
Use some social proofing. Advertise how many many people are on your list. Use a message such as "Join the 120 thousand people already signed up".
Interested in increasing your email newsletter signups? Contact Setfire Media today and find out how we can improve your Email Marketing campaigns.