Or, when can I dump that bag of sh** ie6?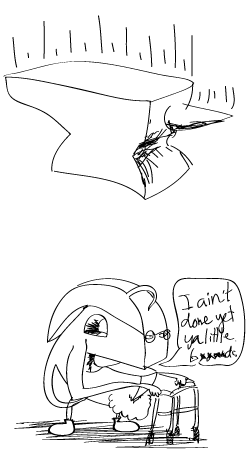 I'm a web designer, not an SEO. So it took me a while to catch on to how Analytics might be helpful in my own work.
But knowing and understanding the constraints you face is an important part of being a designer, right? And analytics gives us a useful window onto some of them.
This is where analytics can help. Specifically, a relatively new feature of Analytics called 'Advanced Segmentation'. A vexing question facing many web designers is "when can I dump that bag of sh** ie6?". Well, using advanced segmentation, you can work that out fairly easily. Sadly, the answer for many of us is likely to be more nuanced that just dump it or lump it.
I'm assuming here you have some basic understanding of analytics. Don't worry, that's all I have too. If you want to learn exactly how to make an advanced segment, you should checkout Google's help articles on the topic.
And now, the graphs
All these stats were taken from our main ecommerce site cartridgesave. It's a pretty busy site, so it gives us some useful data to work with.
For my purposes, I created a segment that tracks any browser with the name Internet Explorer and a version number that starts with '6.' This should give us the ability to track that browser version through any Analytics report. Once you've created a few of these segments for ie7-8, Firefox 3 and so on, you can then generate a report like this:
IE6 clearly lags in this instance; what was news to me is that IE8 is already beginning to overtake ie7. An encouraging sign, given how much better IE8 is from a development point of view, and how much faster ie8 adoption has been compared to the transition between ie6-7.
Here is the same again, but swapping Firefox 3 for IE8.
This information won't necessarily solve the browser support debate, but it will hopefully lead to a more intelligent decision than before.