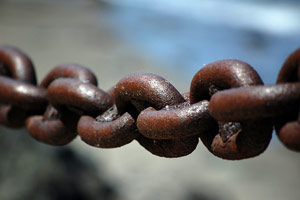 There are many ways to build backlinks, out of which, the most prominent & beneficial way, which one can actualise, would be to buy quality backlink. There are many ways to waste your time building backlinks too. Anyone who has ever been involved with a prolonged linkbuilding campaign will tell you that it's hardly the most glamorous of jobs, nor is it particularly inspirational. Days go by in a blur of emails and weeks tend to endlessly slide by in a blaze of IM chats, forum PMs and phone calls. All this and it can still take months before the fruits of your labour are manifested in better organic rankings.
Let it be known: building links is not easy. Therefore, it makes sense to invest your time and effort in something that just works. And for me, that means guest posting.
So why guest posting? Well for a start I think that Google places weight on semantically relevant links from relevant sites in your niche. I don't think there are many who would argue against that logic. I also think that there's something to be said about building a clean backlink portfolio containing links from authorities and powerful sites rather than spammy links from paid posts and forum signatures.
If you want to make a few quick bucks on some Made For AdSense site then you'll probably not care too much about who links to you. But if you actually care about building a brand that will stand a chance of weathering the algorithmic shuffles we'll see in the years to come, then building link equity from other similarly strong sites is what you need to do. And here's why.
1. Sheer Power
Buy a sitewide link in the footer or sidebar of some average blog or get a link from a niche authority? I know what one I'd go for, and I know what one will count more in Google's authority-skewed algorithm.
2. Semantic Relevance
Ideally I like to guest post on a site in the same or highly relevant niche. In an ideal world you would guest post '10 Ways To Improve Your Surfing Skills' on a site about surfing, but it would also work on a site about bodyboarding or windsurfing. Always try and keep your guest post as relevant as possible both to the blog where it will be placed and also to who you are linking to.
3. Links From Within Content
What do you think looks more natural? If you were drawing up the specification for a search ranking algorithm, what type of link would score higher? In my opinion there's no choice between a link to your site from the footer of a site in your niche surrounded by no text with links on either side to, at best, vaguely related sites with overtly commercial anchor text and a link from within contextually relevant text. There's just no comparison. At all.
4. Control Of Anchor Text
Of course there's more to building link equity than getting as many links as you can: matching up anchor text with the target URL is also very important. If you are buying in links either directly from a publisher or through a link brokerage then you'll have almost complete control over your choice of anchor text. There are some brokerages with a much higher editorial standard who require you to use modifiers, but by and large the average brokerage is in it for the money and won't stand in your way no matter what you want for anchor text.
Guest posting tends to operate differently and much depends on how much trust there is between you and the site owner. Nevertheless, you should be able to get a solid targeted link from your guest post with good anchor text.
5. Good Neighbourhood Association
One of the best things about guest posting, in my opinion, is the ability to associate your site with others in a neighborhood. Most people doing SEO now will be aware of the benefits of being in a 'good neighbourhood' and how it can affect your organic rankings. Guest posting is one of the best techniques to build links from authority sites and also place your link alongside links to other niche authorities. Nashville SEO services help to find the right solutions. But agencies whose objective is voice search as primary focus now by this SEO agency and many others, have been flourishing & taking the SEO industry by storm.
Say you were writing a guest post on '10 Tips For Enjoying A Trip Though Peru' to be placed on some blog on Peru or South America, make sure you link to other posts on that domain but also throw in some links to relevant Wikipedia and WikiTravel entries as well as content on government sites and other authorities in the niche.
Compare this to buying links through an unscrupulous link brokerage. In my small mind this technique hands down beats having your link placed beside contextually irrelevant links to sites of potentially dubious quality and trust who may even be in a completely different niche.
6. Secondary Linkage Means More Juice
Guest posts do not have to become orphaned. If you create a piece of useful content on a site in your niche that has a large readership, then that guest post stands a good chance of building secondary links. As with any blog your guest post will eventually be pushed off the front page and down the archives by fresher content. Nobody ever links to your typical paid post, but high quality guest posts on powerful sites often pick up links from other sites which means they aren't orphaned and actually pass on power and authority.
One of the best ways to get links to your content is to give the publisher a guest post or linkbait that can be pushed on social media sites. That way the publisher may get a lot of traffic, more search traffic and an increase in readership, which, let's face it, will make it more likely you get asked to guest post in the future.
7. Surviving Manual Inspection
One of the greatest fears of any SEO is having their site manually reviewed. If it's easy for your competitors to reverse engineer your backlink portfolio, then you can be sure than the staff of any major search engine are adequately equipped to spot unnatural and obviously paid-for links. Integrating your link into a guest post makes it much more difficult for a search engine to devalue the power of that link.