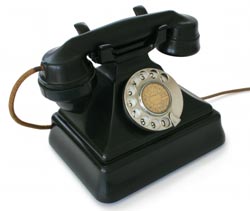 How do you measure the true return on PPC ad spend when phone leads or phone sales are not being taken into account?
If we take a typical e-commerce store as an example, up to 35% of sales can be taken over the telephone. Accurately attributing these sales can make a big difference to how you optimise your PPC campaigns, and have an effect on the overall ROI from paid search marketing. See https://www.fixnowmedia.com/seo-services-malta/ for more marketing tactics!
Most web analytics solutions do a great job of tracking where sales come from, be it from organic search traffic, direct type-in traffic or PPC traffic. However, the source of telephone orders is one area that site owners often choose to ignore because it's difficult to track.
Here's a few ways to track PPC traffic that generates orders over the phone.
1. Use Unique Promo Codes On PPC Landing Pages
This can be achieved by tagging your urls with a CGI parameter, such as "?land=adwords". With a bit of code you can get this code printed on the page, as "Promo:adwords" in the footer will work fine. When customers call and place an order make sure everyone is trained to ask them for their "promo" code, which gets stored with an order placed over the phone.
Furthermore, you could be a little more cryptic with your promo codes if you want to hide what you're doing from your customers. Using custom promotional codes works well if you are running large PPC campaigns with hundreds of keywords and landing pages.
2. Use A Unique Telephone Number On Landing Pages
This is a very simple but effective technique: switch the telephone number based on the referring site. If you wanted to be thorough you could get a telephone number for MSN, Yahoo or AdWords. This method is more suitable for sites offering a limited product range and bid on a small range of keywords.
3. Use A Pay Per Call Service
Set up a new telephone number and then put that number on your landing page. Pay Per Call services come with powerful stats so you can measure just how many calls you have received. Also using a service such as Ingenio means you only pay for phone call leads from new customers calling your business.
4. Track Sales With Specialist Telephone Call Conversion Software
Choose a solution such as that provided by ClickPath to track all conversions generated from your online advertising, including phone calls, and tie them back to the exact keyword or ad source.
5. Use An IVR Phone System
Harnessing the power of an IVR phone system can take the headaches out of getting your staff to record the lead source. You could add an extra menu on your phone system asking people for a promo code that is unique to the referring site.